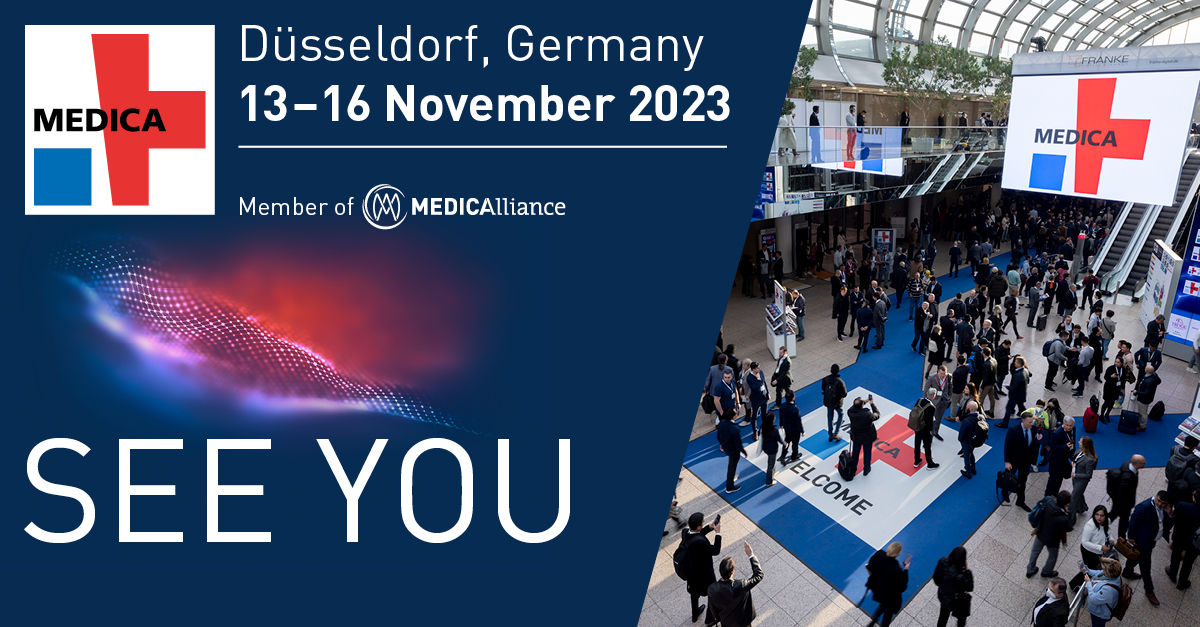 MEDICA is just around the corner and we would like to invite you to visit us there. You can find us during four days, from 13.11 until 16.11.2023, at booth 4D40. Therefore, we kindly advise on an appropriate meeting slot on the 13th, 14th, 15th or 16th of November 2023.
During this event we would like to take this opportunity and show you some of our products. Especially we want to focus your attention on:
Axelero Gait & Balance Device for training gait pattern disturbances and balance
Dynamic partial weight bearing gait therapy device ELEVEO
Device for training and supporting therapy of the pelvic floor muscles PelvicTutor
Mobile Patient Lifts: VertiUp, Levitop Comfort, VertiHelp
Hydromassage membrane unit AQUAI
THERASPACE Massage tables: Z7.F4 and X8.F4
Chiropractic table CHIROSPACE
For more information click here
We also have a special offer for Medica Trade Fair. If you will place an order for any table from THERASPACE Line you will receive 20% discount. This special offer is limited and lasts from 17.11.2023 till 31.12.2023. Take advantage of this SALE.