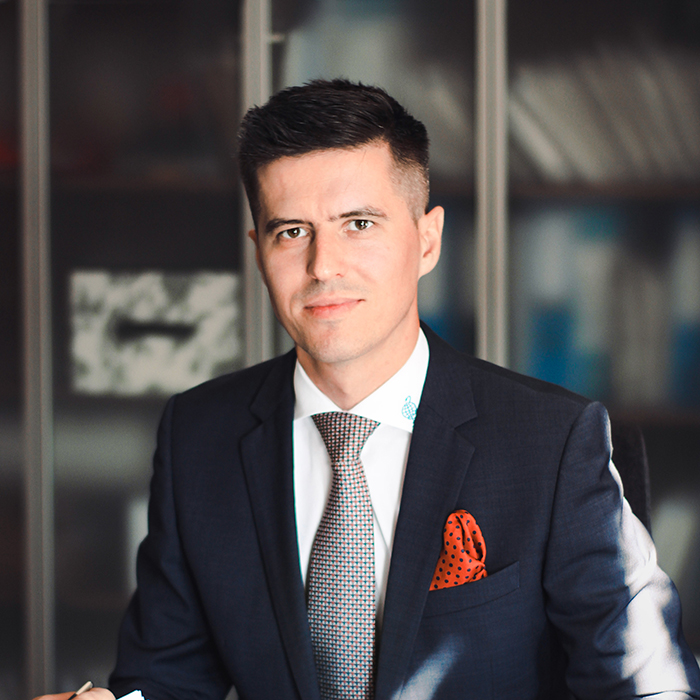 ---
Career
He has been professionally involved with Meden-Inmed since 2010, initially as a Board Representative, through the position of Sales Director of the Rehabilitation Department, as well as Marketing and IT Manager (since 2012).
As CEO of Meden-Inmed since 2021, he is responsible for the overall management of the dynamics of strategic business processes. In practice, he applies the knowledge gained at the top Polish universities - the Warsaw School of Economics (Management and Marketing, majoring in Corporate Strategy and Corporate Finance) and the Warsaw School of Economics: Strategy and Corporate Finance) and the University of Warsaw (Faculty of Law and Administration).
From 2014 to 2021, he held the position of Vice President of Sales and Marketing, where his responsibilities included developing sales and marketing strategies, team building, increasing international brand awareness, coordinating online marketing, launching new brands, representing the company at major trade fairs and conferences, promoting the company among academics and scientists, negotiating and signing export contracts with key customers.
Advocate for short meetings and a concrete approach. He is fluent in English and German and speaks French on a communicative level.
Hobbies and interests
Skiing in winter (he holds the rank of assistant instructor of the Polish Ski Association) and windsurfing in summer, cross fit, squash, fantasy literature, travelling, medical equipment innovations, cost optimisation methods, and learning foreign languages.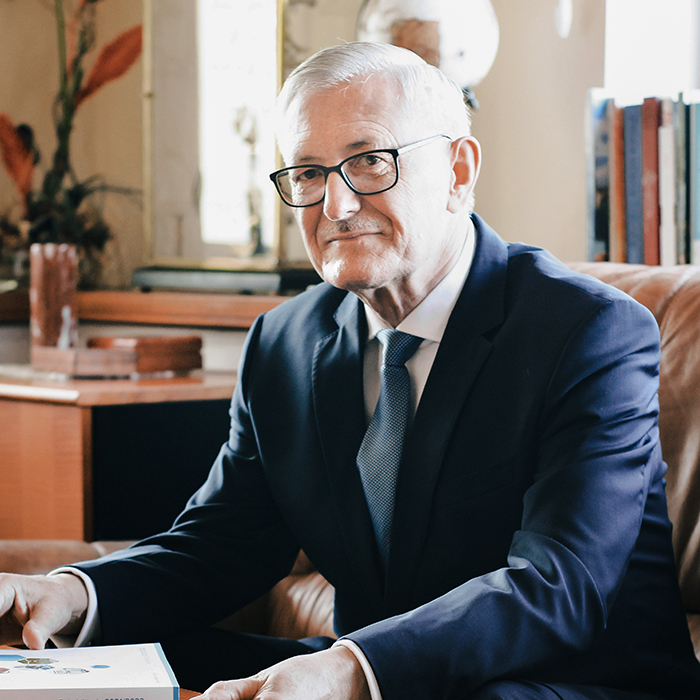 Wiesław Zinka, PhD Eng.
Senior President / Proxy
---
Career
Till 1990, he was employed at the Medical Technology Plants, where he held the position of a General Manager for the next three years. He has been repeatedly awarded for his commitment to the development of medical technology as well in the region as in the country.
Since 1990, he has been the Founder and the President of Meden-Inmed, a medical technology company located at 2 Wenedów Street in Koszalin, which manufactures medical equipment with its own structures.
In addition to his management role, he actively participates in the development of the structures of the medical devices produced by the company. He is also committed to the development of domestic production as an effective tool for increasing Poland's prestige in the international arena. The company has received numerous awards, including Business Gazelle 2006, 2007, Transparent Company Award 2009, Forbes Diamonds 2009, Quality International 2010, Investment of Western Pomerania 2009, Ambassador of the Polish Economy 2009.
Hobbies and interests
Hiking, cycling and downhill skiing, regular gatherings around the campfire singing, farming.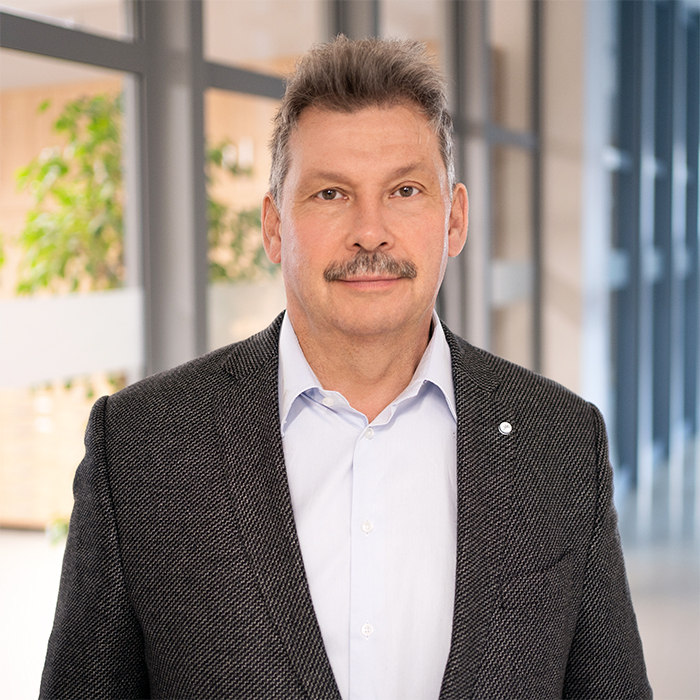 Piotr Ryckiewicz, M.Sc.
Vice President
---
Career
Piotr graduated from the Warsaw University of Technology, Faculty of Precision Mechanics in 1984. He started his professional career in 1986-1989 at Medical Technology Plants, where he was responsible for servicing anaesthesia machines and ventilators - initially on a local basis, but soon the business became nationwide.
He joined Meden-Inmed in 1990 as one of the company's first two employees.
He has been instrumental in the company's rapid growth, working in the Medical Equipment Division, where he was responsible for the sales and service of ultrasound equipment.
Between 1999 and 2009, the product range of the Medical Equipment Department was expanded to include urodynamic equipment, EMG/EEG, Richard Wolf and Dornier MedTech products.
From 2010 to 2016, he held the position of Vice President of the Medical Equipment Department, managing a team of twenty-five people.
In 2016, he became Vice President of Medical Engineering and is mainly involved in steroid fusion biopsy systems and ESWL devices. From 2019 to 2022, he made a great contribution in making Meden-Inmed the top distributor for Koelis, a company that manufactures prostate fusion biopsy devices.
Hobbies and interests
Hiking and cycling, basketball, gardening, DIY.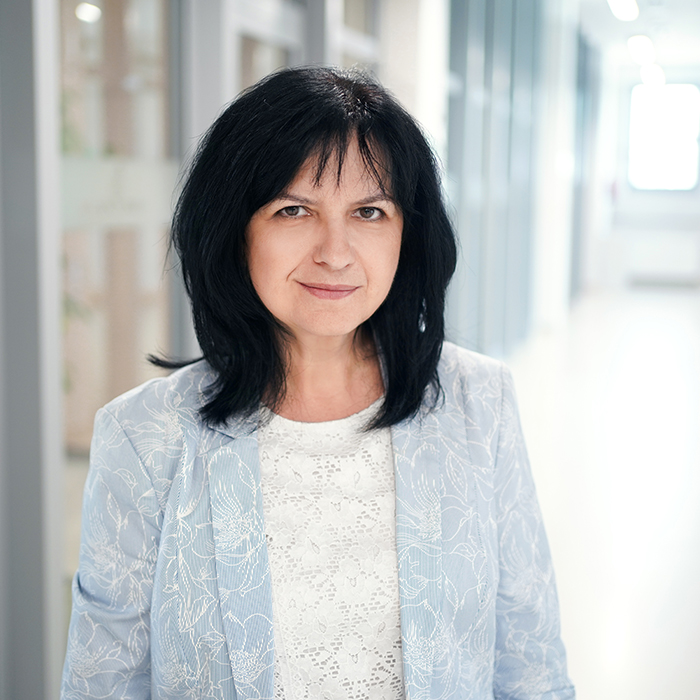 Elżbieta Badowska, MA
Chief Accountant
---
Career
Elżbieta Badowska graduated from the University of Gdansk in 1988 with a Master's degree in Economics.
Her first job was in the technical department of transport operations at Wojewódzkie Przedsiębiorstwo Komunikacji Miejskiej in Koszalin.
Director of the Regional Branch of the Economic Foundation in Gdañsk in 1990-1992.
She graduated from the Warsaw School of Economics and completed management courses organised by the Foundation for the Development of Negotiation Culture in Warsaw.
In 1993 she joined the Financial and Economic Department of MEDEN (now Meden-Inmed Sp. z o.o.). Since 1996 she has held the position of Chief Accountant.
She actively participates in trainings organised by the Association of Accountants in Poland, courses for auditors in the field of financial and management accounting, reporting and cost accounting.
In 1999 she completed postgraduate studies in accounting at the Koszalin University of Technology. In the same year she obtained the Certificate of Qualification No. 14575/99, which confirms that she meets the requirements for persons providing accounting services.
At work, she is particularly interested in economic analysis and finding and implementing process improvements in the financial and economic area.
Hobbies and interests
Hiking in Mediterranean countries, volleyball and tennis. She takes great pleasure in looking after an adult turtle that has adapted to life on land.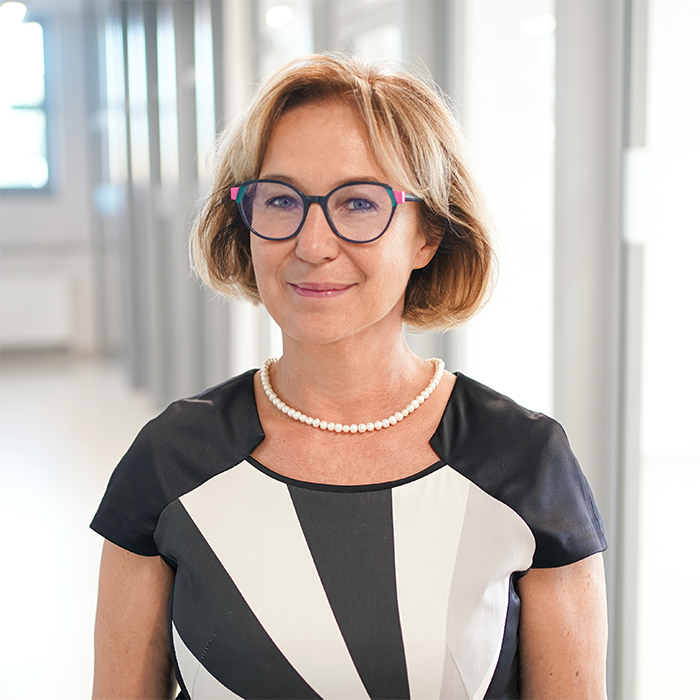 Kamilla Modzelewska, MA
Vice President
---
Career
Her professional experience dates back to 1986. After graduating from the Warsaw School of Economics with a diploma in foreign trade and from the University of Valencia with a diploma in management, she is a trainer of the "Entrepreneurship Primer" and "My Small Business" courses under the programme of the Polish-American Institute of Entrepreneurship, training in management, entrepreneurship and marketing.
In 1995 she started working for PCTM Meden as the Sales Director.
Since 2008 she has been the Vice President of the Export Department, supplying Meden-Inmed equipment to customers all over the world.
Hobbies and interests
Sport (jogging, Nordic walking, cycling), hiking, learning foreign languages, classical music, cinema and Mediterranean cuisine.