We are proud to inform you about our next success!
We have received the European Medal from the European Integration Committee and Business Centre Club in Warsaw. We have been honored for the innovative patient lifting devices used for transportation and taking care of hygiene aspects.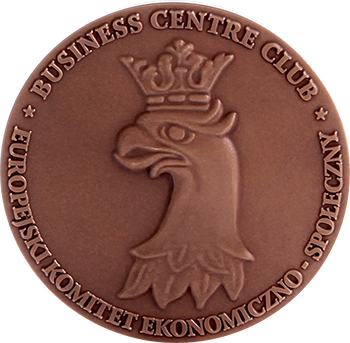 Our team of specialists designed a unique line of devices, that are used to help with taking care of seniors, sick and disabled people. The lifts are an invaluable help, especially in nursing homes, hospitals, rehabilitation centers, but also home conditions.
The following were awarded:
functional lifts (PatiHoist, Lifteo, Levitop Comfort, Levitop Standard) enabling lifting, transporting and changing the patient's position,
vertical lifting (Verteo) stabilizing individual body sections,
mobile hygiene chair with adjustable position (Mohican), which help in transportation and carrying out hygienic and toilet treatments.
Thank you Competition Chapter – we are glad that we were appreciated for our efforts.